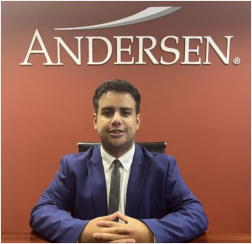 Nicolas Autt is an associate in the Tax Department of Andersen Uruguay.

He has more than 5 years of experience in tax advice, Investment Projects and Transfer Pricing. Previously, he worked at CPA Ferrere and at the General Tax Direction (DGI).

Within the Tax Department, its main tasks include tax, corporate, and Transfer Pricing advice to foreign and local clients, and to holding companies.

Nicolás has been part of the firm since 2021.